Disentangling historical and contemporary processes of genetic fragmentation
González-Serna MJ, Cordero PJ, Ortego J (2019) Spatiotemporally explicit demographic modelling supports a joint effect of historical barriers to dispersal and contemporary landscape composition on structuring genomic variation in a red-listed grasshopper. Molecular Ecology, 28: 2155-2172.
Historical gene flow between

Californian
tree and scrub oaks
Kim BY, Wei X, Fitz-Gibbon S, Lohmueller KE, Ortego J, Gugger PF, Sork VL (2018) RADseq data reveal ancient, but not pervasive, introgression between Californian tree and scrub oak species (Quercus sect. Quercus: Fagaceae).
Molecular Ecology, 27: 4556-4571.
WORD OF FAITH CONVENTION 2020 - ORDER TODAY
---
Get the entire Convetion on CD, DVD, Captioned DVD or USB Drive! Order online at estore.wordoffaith.cc by phone during business hours or in the bookstore before or after service.
---
KIDZ WORLD IS NOW OPEN
---
Parents! Kidz World is now open! To learn more about how we plan to care for your children and keep them safe during this time, please go to wordoffaith.cc/kidz-world-resources We can't wait to see you!
---
LIFE LINE SCREENING NOW CLOSED
---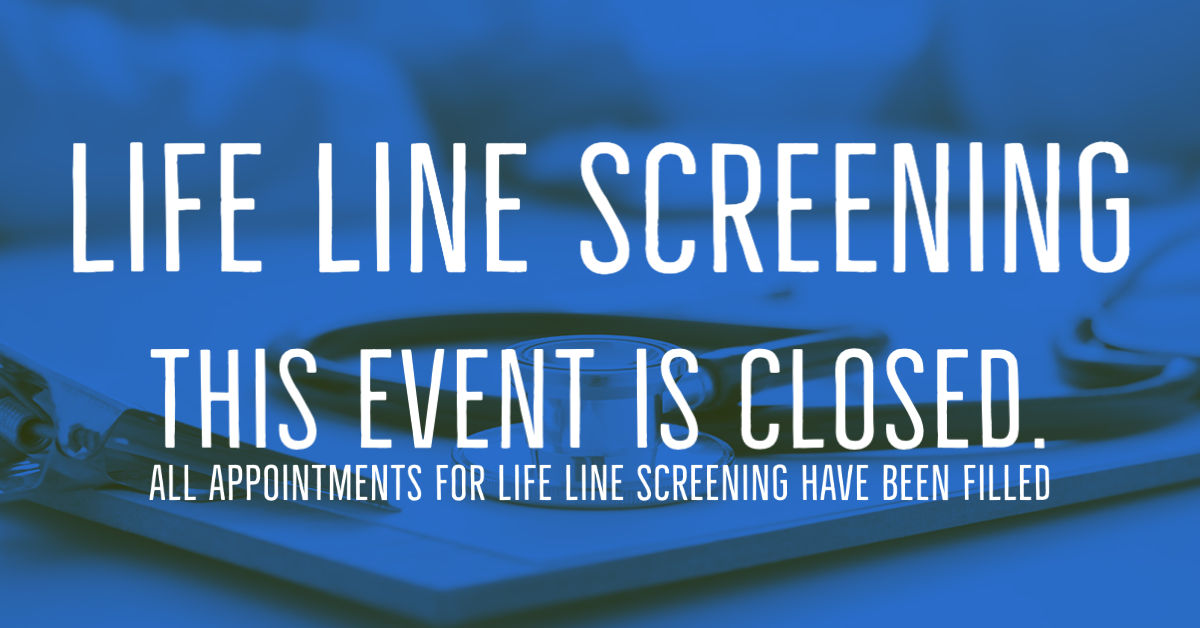 ---
KIDZ WORLD HARVEST FEST
---
Kidz World presents our Harvest Fest Drive-In movie featuring Turbo. No need to trick-or-treat! Join us for some family fun on Saturday, October 31st! Showtime is at 7:30pm. Please follow the directions of our parking lot team upon arrival. There is limited space available, so be sure to arrive on time to secure your parking spot! Candy for 2 yr olds - 5th grade will be brought to your car. Don't miss it!
---
EARLY MORNING PRAYER
---
Join us, Tuesday - Friday from 6am - 7am for our early morning prayer call as we pray for our family, church, community and the world. Call (425) 585 - 7183
---
LISTEN TO SERVICE
---
Listen to the entire message over the phone! During our call-in service times, call (425) 585 - 7183 Sundays at 3pm and Thursdays at 12pm
---
YOUTH HARVEST FEST
---
What's up Youth! Make sure you come out to our Harvest Fest where this year, we'll have glow in the dark dodgeball, a Scavenger Hunt where one of the prizes is a $250 giftcard to FootLocker. Then we'll close out the service with a word from Pastor Joel around a simulated bonfire while eating donuts and apple cider. This is an event you don't want to miss! And of course, there will be lots of candy! So we'll see you Saturday, October 31st in the Hagin Gym from 5:30pm - 7:30pm. Can't wait to see you there!
---
PRAYER CENTER VOLUNTEERS AND SUPERVISORS
---
Calling all prayer center volunteers and supervisors! We are currently filling time slots for 12 noon - 3pm and 3pm - 6pm. If you would like to sign up, please call Evangelist Kaye Stramler at (248) - 353 - 3476 x315 and let us know which time you would be available to serve.
---
MARRIAGE NIGHT
---
4Life Marriage Ministries invites you to a fun and intimate evening with you and your spouse! Friday, November 6th at 7pm with special guest comedian Akintunde! Join this virtual event at wordoffaith.cc/ways-to-watch and create a relaxing and comfortable space for you and your mate. Oh, and if you have kids, get a babysitter!
---
NOON DAY SERVICE IS BACK
---
Noon Day Service has returned to Word of Faith! We are practicing social distancing, so make sure to bring your PPE. See you there!
---
NO IN-PERSON WEDNESDAY SERVICE - JOIN US ONLINE (OCT. 28th)
---
Due to a new installation in the Sanctuary Wednesday, October 28th, there will be no in-person service. Join us online at wordoffaith.cc/ways-to-watch with Pastor MiChelle Ferguson! You don't want to miss it!
---
SINGLES NIGHT
---
On Friday, November 13th, experience an evening of fun, laughs, and an inspiring message from Pastor Tim Timberlake! Singles of all ages are invited to join us on any of our platforms for this free online event! So call up your single friends, and meet us online!
---
---
Other scientific publications
---
6. Aguirre MP, Ortego J, Cordero PJ (2018) Influence of grazing on populations of the specialist grasshopper Mioscirtus wagneri inhabiting hypersaline habitats in La Mancha Region, Central Spain. Journal of Orthoptera Research, 27: 75-81. [PDF]
5. Sork VL, Riordan E, Gugger PF, Fitz-Gibbon S, Wei X, Ortego J (2016) Phylogeny and introgression of California scrub white oaks (Quercus section Quercus). International Oaks, 27: 61-74. [PDF]
4. Cordero PJ, Cordero P, Ortego J (2016) New field data for old museum specimens: A peculiar cricket (Grylloidea, Orthoptera) from SW Spain. Graellsia, 72: e-045. [PDF]
3. Ortego J (2010) Cernícalo primilla – Falco naumanni. In: Salvador A, Bautista LM (eds.). Enciclopedia Virtual de los Vertebrados Españoles. Museo Nacional de Ciencias Naturales, Madrid. http://www.vertebradosibericos.org/ [in Spanish]
2. Cordero PJ, Llorente V, Aguirre MP, Ortego J (2010) Dociostaurus crassiusculus (Pantel, 1886), especie rara en la península Ibérica con poblaciones locales en espacios singulares de Castilla-La Mancha. Boletín de la Sociedad Entomológica Aragonesa, 46: 461-465. [in Spanish with English summary] [PDF]
1. Ortego J, Calvo JA (2004) Distribución y estatus poblacional y de conservación del búho real (Bubo bubo hispanus) en el sector central de la provincia de Toledo: resultados preliminares. In: Marín JC (ed.). Anuario Ornitológico de Toledo. Revisión histórica/2001: 148-159. Agrupación Naturalista Esparvel, Toledo. [in Spanish] [PDF]
---
Popular science publications
---
9. Tonzo V, Papadopoulou A, Ortego J (2019) El saltamontes de los Pirineos: cuando dos especies resultan ser la misma. Quercus, 406: 18-23. [in Spanish]
8. Ortego J, Bonal R, Muñoz A (2012) Consecuencias de la fragmentación de los encinares en el centro de la península Ibérica - Los árboles que el bosque dejó atrás. Quercus, 315: 32-37. [in Spanish] [PDF]
7. Ortego J, Aguirre MP, Cordero PJ (2011) El saltamontes de los saladares: un ortóptero de distribución muy fragmentada. Quercus, 308: 26-31. [in Spanish] [PDF]
6. Calabuig G, Ortego J, Cordero PJ, Aparicio JM (2010) La selección de hábitat para reproducirse en el cernícalo primilla. Periódico del Museo Nacional de Ciencias Naturales, 11: 11. [in Spanish with English summary] [PDF]
5. Ortego J (2009) Darwin: un pionero en el estudio de la endogamia. Periódico del Museo Nacional de Ciencias Naturales, 10: 6. [in Spanish with English summary] [PDF]
4. Ortego J, Cordero PJ (2009) Muchas especies de ortópteros pueden estar amenazadas. Periódico del Museo Nacional de Ciencias Naturales, 8: 11. [in Spanish] [PDF]
3. Hernández JL, Ortego J, Calabuig G, Bonal R, Muñoz A, García G, Cordero PJ, Aparicio JM (2007) Casi dos décadas anillando primillas en La Mancha. In: Casas F, Arredondo AV, López-Jamar J (eds.). Anuario Ornitológico de Ciudad Real 2004-2005: 165-170. SEO-Ciudad Real, Ciudad Real. [in Spanish] [PDF]
2. Ortego J, Aparicio JM, Muñoz A, Bonal R (2007) Las fumigaciones con malatión perjudican al cernícalo primilla. Quercus, 262: 60-61. [in Spanish] [PDF]
1. Calabuig G, Ortego J, Cordero PJ, Aparicio JM (2007) El expolio de teja vieja amenaza al cernícalo primilla en la España rural. Quercus, 252: 14-17. [in Spanish] [PDF]
---
---